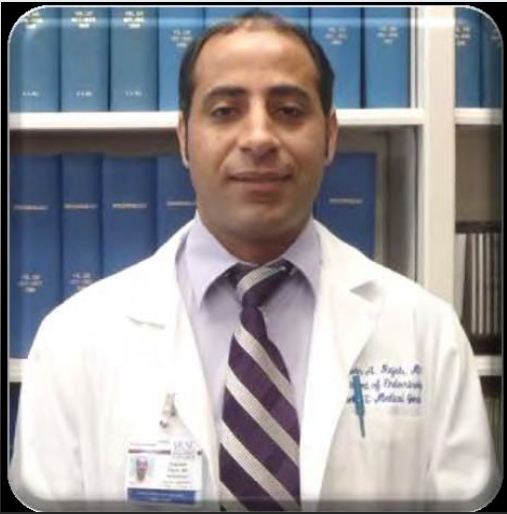 Hussein A Rajab, MD, MsCR, CCD
Assistant Professor
Hussein A Rajab, MD, MsCR, CCD is an Assistant Professor of Medicine, Division of Endocrinology, Diabetes and Metabolism, Department of Medicine at the Najran University since 4/2014.
Dr. Rajab received his Medical degree in Medicine from King Saud University in 1998. He completed residency in Internal Medicine at Eastern Virginia Medical School- Norfolk, VA in 2006, and his fellowship in Endocrinology at the Medical University of South Carolina- Charleston, SC. in 2012.
He was Board certified in Internal Medicine in 2006, Endocrinolog y and Metabolism in 2012, Lipidology in 2013. He has a wide clinical experience in Medicine and Endocrinology in the United States, where he started his residency in 2002. In 2006, he worked as a consultant in internal Medicine at Virginia Beach Hospital for four years before he started his fellowship in Endocrinology.
Dr. Rajab also, finishes the American Board of Lipidology in 2013, and he is considered the only lipidologist in Saudi Arabia. He also earned a Master Degree of Science in Clinical Research. He is a member of the American College of Clinical Endocrinologist, American Diabetes Association, and Endocrine Society among others. He is the recipient of numerous awards, including the Best Teaching Resident and the first Place of the Senior Annual Research Day at Eastern Virginia Medical School.
Dr. Rajab sees patients at his endocrine clinic at Najran Hospital, two days a week, and actively involved in teaching internal Medicine for fifth and sixth year medical Students. He has an active role in other educational activities, including grand rounds, and lectures for residents and staff in addition of being a member in many committees.



View complete profile